What if?
<br>You could eliminate pre procedural steps for large bore vascular closure?, <br> You could heal and seal the arteriotomy from the inside?, <br> You could improve vascular complications?
What if
<br>You could manage Large-Bore vascular closure without any Pre-procedurall steps?, <br> You could heal and seal the arteriotomy from the inside?, <br> You could improve vascular complications?
Large arteriotomy management is a unique challenge.
A fully percutaneous approach has become the standard of care for most structural heart and aortic vascular procedures. There is increasing awareness that large catheter sizes can create unique challenges that require a dedicated closure solution.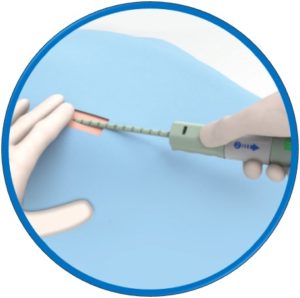 Suitable for arteriotomies up to 24F
No pre-procedural steps – OTW delivery
One device per arteriotomy
Fully synthetic absorbable implant
No sutures, no collagen, no metal
Simple and secure
device deployment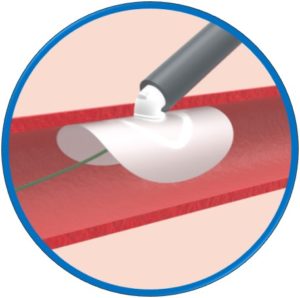 Automatic loading – Simple and intuitive delivery
Safety Guidewire remains in situ until implant release
Dedicated 0.035" compatible introducer
Patch based fully
absorbable implant
Ultra-low profile patch, rapidly endothelialised¹
Implant fully absorbed within 180 days¹
Abluminal surface matrix promotes adherence and healing¹
Implant fully absorbed within 180 days¹
Vessel remains patent - restored to its pre-procedure state
Implant Fully Encapsulated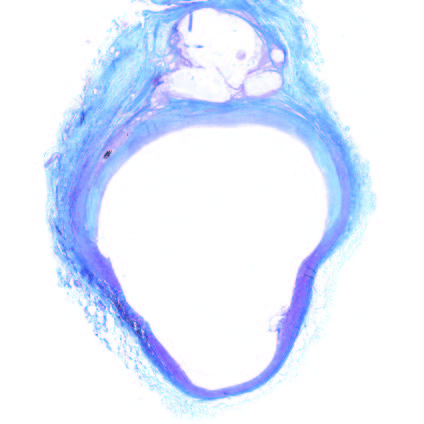 Implant extra-vascular-vessel remodeling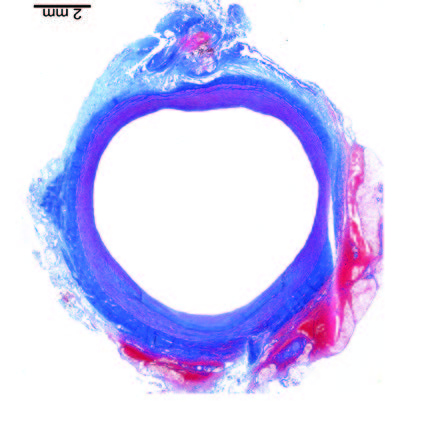 Implant fully absorbed - vessel restored
Frontier clinical programmes - An evolving database of safety and effectiveness
Closures across Frontier I-IV studies²
Major procedure related complication²
No late major or minor complication²
References:
1. Pre-clinical data – on file at Vivasure Medical
2. Clinical data Frontier I-IV studies on file at Vivasure Medical
Vivasure Medical Limited is a highly innovative medical device company based in the heart of Europe's largest medtech hub in Galway, Ireland. The company develops advanced polymer implants and delivery systems, primarily focused on minimally invasive vessel closure in cardiology, interventional radiology and vascular surgery.
Established in 2009, Vivasure operates a fully integrated, ISO 13485 certified, R&D and manufacturing facility. The company is staffed by an experienced team of medical device professionals with expertise spanning research, engineering, material science, quality, regulatory, manufacturing, clinical and commercial roles.
Paul Geudens
Paul is a successful leader within the medical device industry having run sales and marketing organizations in both startup and Fortune 100 companies. Most recently, Paul led the market entry efforts for Neuravi Ltd until its acquisition by Johnson & Johnson, served as VP of Sales and Marketing for Stentys, and acted as Executive VP of Sales and Marketing for Surpass Medical. Prior to his startup endeavors, Paul spent 12 years with J&J in senior leadership positions across the company's cardiovascular franchise.
Kevin Timmins
Kevin has over 20 years of Quality and Regulatory experience within the Medical Devices industry. Having previously qualified as an Analytical Chemist, Kevin has worked in roles with increasing responsibilities in a number of multinational companies including Baxter, Boston Scientific, Stryker and Medtronic as well as Irish companies including Creganna during which time he was certified as a Project Management Professional (PMP). Prior to joining Vivasure, Kevin has been responsible for the initial certification and/or upgrade of a number of quality systems and was the Quality lead on multiple Class II and III medical device projects including vascular and cardiovascular stents and delivery systems as well as aortic and pulmonic structural heart products from the design phase through worldwide commercial approval.
VP Regulatory and Quality Affairs
Mark McGoldrick
Mark has over 25 years of R&D experience in the pharmaceutical and medical device industries. He has worked in roles covering a wide spectrum of responsibilities in a number of multinational and start-up companies including Elan, Pharmaplaz, Boston Scientific, and Innocoll. Qualifying as an analytical chemist and holding an MSc and MBA, Mark has led teams and successfully delivered technologies including Class II and Class III medical devices from concept through clinical trials and into commercial release. Mark has authored and co-authored 14 patents for implantable, bioabsorbable devices.
Director Research and Development
Justin Lynch
Justin Lynch is a partner in Fountain Healthcare Partners and also serves as the CFO of the firm. He joined the team prior to the launch of Fund I in 2008. Justin has a BA in Accounting & Finance from Dublin City University, an MBA from Trinity College Dublin and is a member of the Chartered Institute of Management Accountants. He has over 25 years of experience in capital markets, corporate finance, entrepreneurial and venture investing across multiple sectors, the latter half in life science. Justin has a particular interest in the medical device sector and led the firm's investments in Vivasure Medical and in Neuravi where he also serves as a board member.
Anne Portwich
Anne Portwich, PhD, is a Partner of LSP, an independent European investment firm, providing financing for private and public life sciences and healthcare companies. With over €2 billion under management and offices in Amsterdam, Munich and Boston, LSP is one of Europe's leading life sciences investor. Anne currently serves on the supervisory boards of iSTAR Medical, OneProjects, Atlantic Therapeutics, MedEye, ViCentra and Vivasure Medical. Previous board positions include Sapiens Steering Brain Stimulation (acquired by Medtronic in 2014), ActoGeniX (acquired by Intrexon in 2015), Nexstim (IPO in 2014) and Neuravi (acquired by Codman Neuro in 2017). Prior to joining LSP, Anne was a scientist and project leader at OctoPlus, a Dutch company offering advanced research services to pharmaceutical and biotechnology companies. She obtained an MSc in biochemistry from the University of Hanover and received her PhD from the Max Planck-Society.
Mark Redshaw
Mark Redshaw is an Investment Director at Evonik Venture Capital. Where he focuses on deals relating to nutrition, health and care, and specialty additives. Mark holds board seats at a number of portfolio companies. Prior to joining the team founding Evonik Venture Capital in 2012, Mark held positions within the Nutrition & Care business of Evonik. This included time responsible for sustainability, heading the Evonik's global Animal Nutrition Services and running the operative business in Africa and the Middle East. Mark studied agriculture at the University of Reading and received a PhD from the University of Nottingham.
David Hochman
David Hochman has served as Chairman and Chief Executive Officer of Orchestra BioMed since May 2018. From 2006 to 2019, he was Managing Partner of Orchestra Medical Ventures, a medical technology venture capital firm. He also served as President of Accelerated Technologies, Inc., a medical device accelerator company managed by Orchestra. David has over 23 years of healthcare entrepreneurial, venture capital and investment banking experience. He is also Chairman of the Board of Motus GI (NASDAQ: MOTS). He was a co-founder and served as a board member of Corbus Pharmaceuticals Holdings, Inc. (NASDAQ: CRBP), a clinical stage biopharmaceutical company, from 2013 to 2020. Prior to joining Orchestra Medical Ventures, Mr. Hochman was Chief Executive Officer of Spencer Trask Edison Partners, LLC, an investment partnership focused on early stage healthcare companies. He was also Managing Director of Spencer Trask Ventures, Inc. during which time he led financing transactions for over twenty early-stage companies raising over $420 million. From 1999 to 2006, Mr. Hochman was a board advisor of Health Dialog Services Corporation, a leader in collaborative healthcare management that was acquired in 2008 by the British United Provident Association for $750 million. From 2005 to 2007, he was a co-founder and board member of PROLOR Biotech, Inc., a biopharmaceutical company developing longer lasting versions of approved therapeutic proteins, which was purchased by Opko Health (NYSE: OPK) in 2013 for over $600 million. He currently serves as President of the Board of the Mollie Parnis Livingston Foundation. He has a B.A. degree with honors from the University of Michigan.
Clinical News
20 April 2021 – GALWAY, Ireland – Vivasure Medical® today announced the first patient was enrolled in the Frontier V study, a European multicenter study
Read More »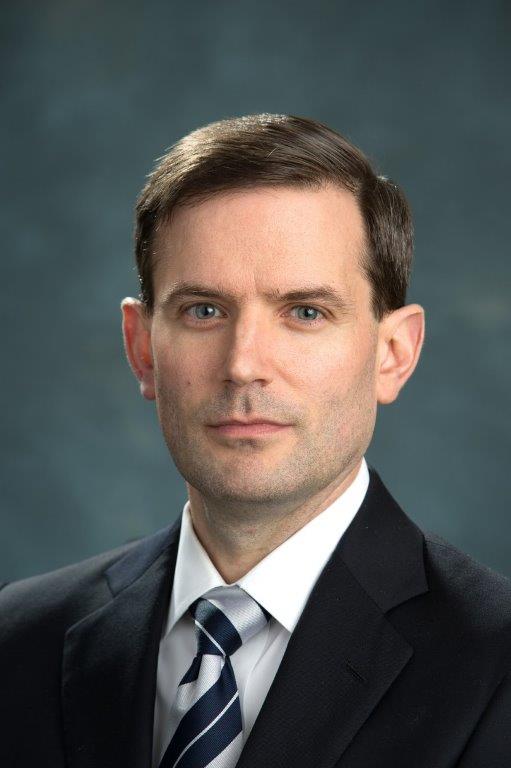 Team News
6 April 2021 – GALWAY, Ireland – Vivasure Medical® today announced Andrew Glass has assumed the role of Chief Executive Officer. Founder and former CEO
Read More »
Courses
18 January 2021 – GALWAY, Ireland – Vivasure Medical® will co-sponsor a session focused on endovascular innovation at the Leipzig Interventional Course 2021 (25-29 January
Read More »